PRODUCTS AND SERVICES
CEBIB offers various Products and Training & Consultancy Services for its clients.
Products and services:-
The Mycotoxin laboratory is domicile in CEBIB under the leadership of Prof Sheila Okoth from the School of Biological Sciences. This accredited lab offers specialised training in Aflatoxin Proficiency Testing Training and Consultancy Services CEBIB offers training and consultancy services to various Organizations and Institutions under its main thematic areas as listed below.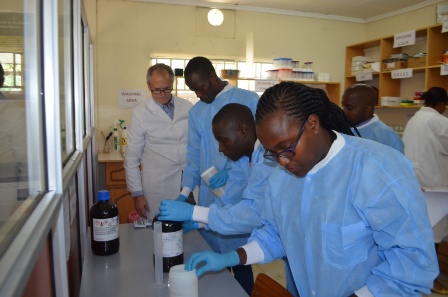 We do also offer;
Training and Consultancy Services
CEBIB offers training and consultancy services to various Organizations and Institutions under its main thematic areas as listed below. We do also offer specialized training as per our client's needs. The areas are listed below:-
Bioinformatics
Industrial Biotechnology
Health and Environmental Biotechnology
Biosafety and Risk analysis
Molecular Biology
For more information and enquiries on the above please contact us via email cebib@uonbi.ac.ke